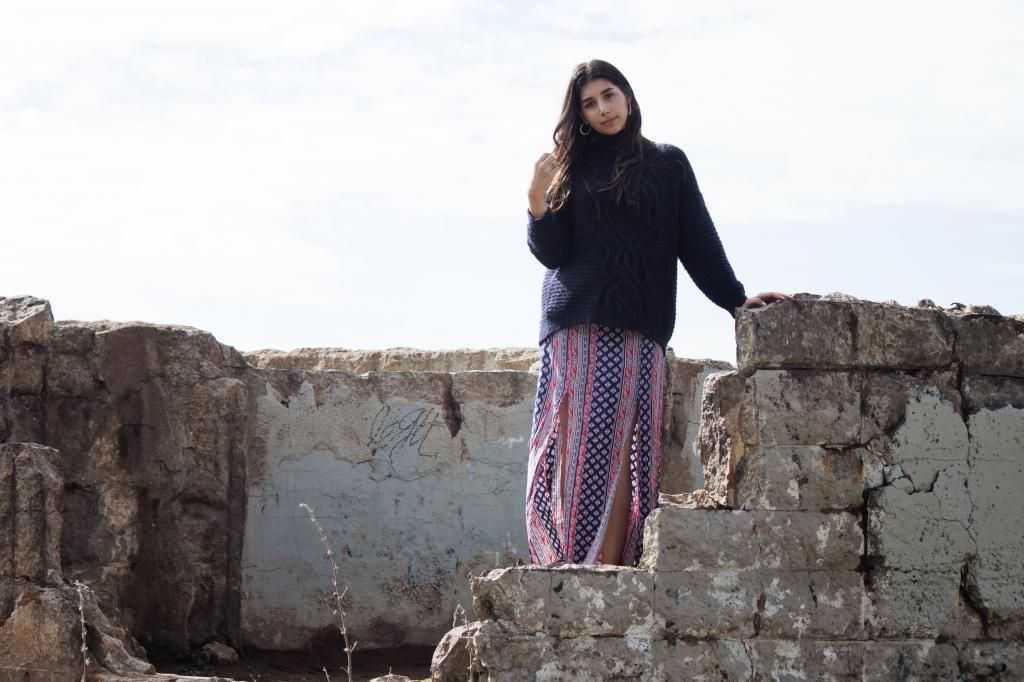 Life has been quite chaotic these past two months. My vision for my future has slowly been becoming more and more of a reality for me, and this has brought about intense feelings of anxiety. I can't explain what it is like to be so excited and nervous at the same time. It's like that feeling you get moments before the roller coaster you are on is about to drop off and all you can feel is your cart slowly inching towards the edge. My hopes are so high and I see them becoming real, while at the same time I remain nervous of them not being actualized. It's like this continual seesaw of emotions. I think this is the way one should feel when their dreams have the potential of becoming real very soon.
Me and my friend Wendie from Cusator Photography had such a great morning hanging out and taking pictures at the Sutro Baths in San Francisco. The Sutro Baths was originally a huge glamorous private bathhouse that had 7 different swimming pools of varying tempertures, slides, springboards, trapezes and a high dive. The facilities were known for being luxurious, exotic and large enough to fit over 10,000 people. All that remains of it today are ruins since it burned down in the 1960's.
It's crazy to think about what it once was. The decaying concrete slabs and caves leave me imagining of what the baths once looked like in real life. The way nature has continued to grow and embrace these ruins is a unique sight in itself. It reminds me of how life continues to go on even when something significant and great has been destroyed.
Photos by Wendie Cusator;
Cusator Photography