One show at LAFW everyone was buzzing about was William Bradley, a label designed by Brad Parnell and Rodney Jones. Their collection for Spring/Summer 2015 was a beautiful balance between strength and romanticism. It incorporated a mix of a structured silhouettes with pieces that used soft, flowy, and delicate fabrics.
I had the pleasure of meeting Brad and Rodney at the show and was able to ask them a little bit about their line. Rodney was even nice enough to follow up with me this morning and explain more in depth about what William Bradley represents and the source of inspiration behind this collection.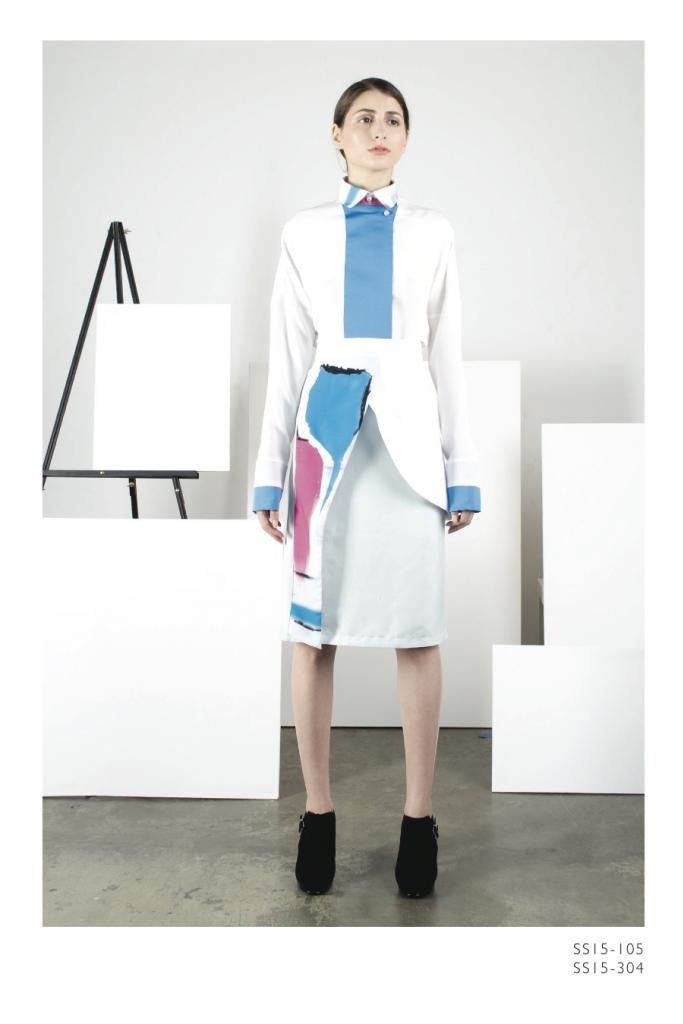 While on a trip to the New York Metropolitan Museum, Brad became entranced with Picasso's painting The Blind Man's Meal. Feeling a deep connection to this particular work and the work from his Blue Period, it was decided they had found their inspiration for this collection. "We have always been drawn and influenced by art and art history. Picasso's work in particular was so relatable because you are able to witness the ups and downs of his life."
You can see the parallels the designers made between themselves and Picasso by the use of brushstroke and watercolor graphics, as well as the incorporation of a cotton canvas material into their clothing. "Our intention was to express the artist's day to day life in the studio, and the parallel between ourselves and that of the painter."
Only all natural fibers were used in their clothing: cotton, silk, cotton canvas, silk faille, tool, and feathers. There was an intentional mixture of the strong fabrics with the delicate and light, as to correlate the two ideas of strength and romanticism together. This collection was intended to be a representation of strength, as this is one of the defining qualities of the William Bradley woman. "She is fashion forward, independent and carries herself with confidence and grace."
You can purchase pieces and view their lookbook on their website,
williambradleycollection.com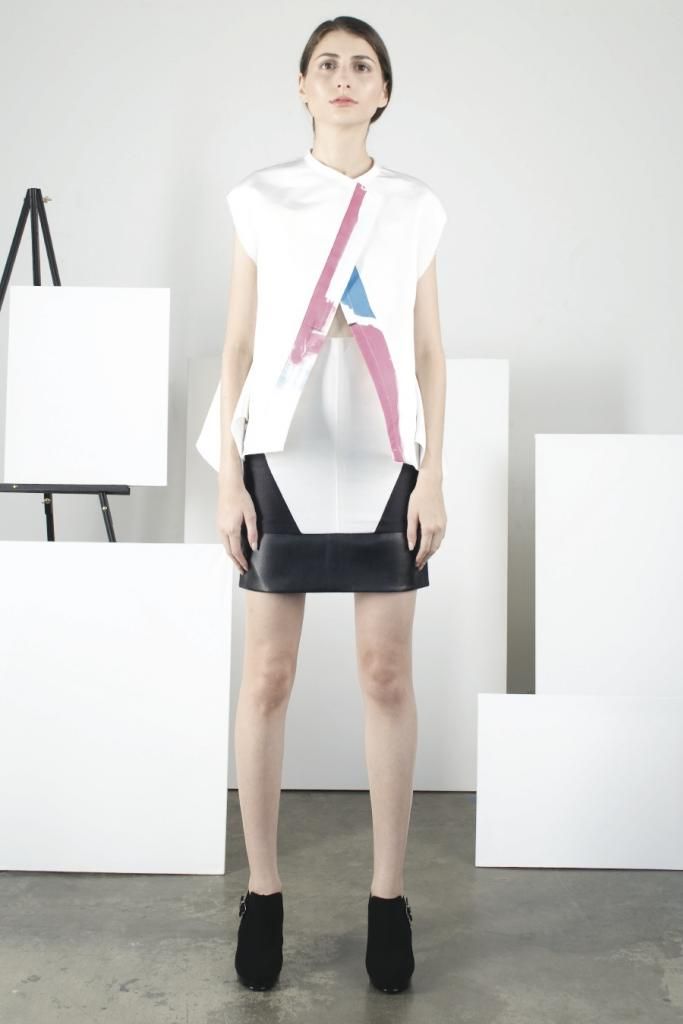 Pictures below shot by

Hagop Kalaidjian

http://hagopphoto.com

. Follow

@hagopphoto on insta