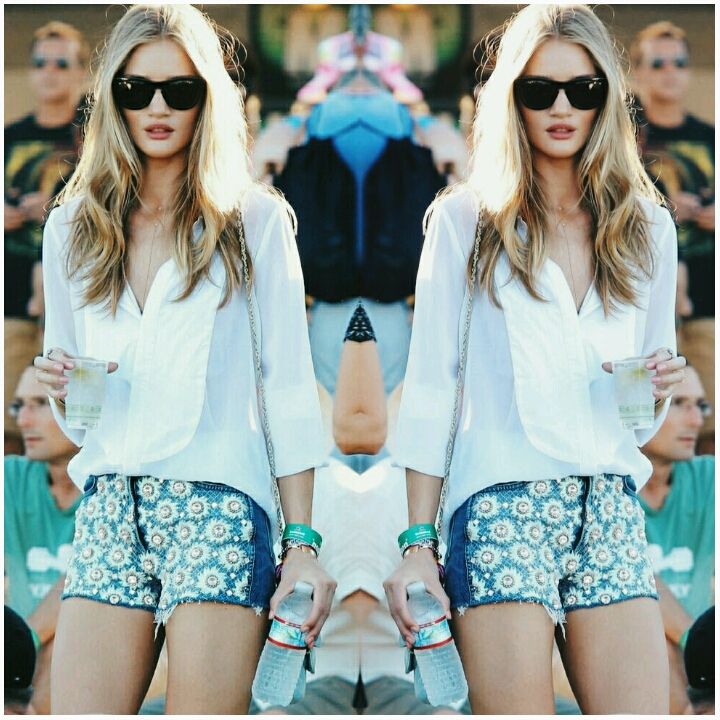 So her movie career never took off, and she hasn't been in the major spotlight since but Rosie Huntington Whiteley is that girl that I look at and think, "Damn, please share your life with me". Whether it be to a new event, walking through the airport, or vacationing with her super hot movie star boyfriend; it seems like she has it all and is always on the go to somewhere fabulous.
After typing her name into tumblr and pinterest for about the thousandth time, I feel as though I pretty much have her style down to a science. If there was a venn diagram of rock n' roll chic, boho, and typical LA girl style, Rosie would be standing smack dab in the center. Her style epitomizes the concept of not trying too hard but still looking perfect. She can usually be seen wearing a fedora hat, aviator sunglasses, and a designer blazer, jacket or sweater.
What do you think of Rosie's style? Which supermodels are your style icons?
Fall Flower Tee-
Free People $68
Fedora Hat -
Forever21 $15
Houndstooth Cardigan -
Otte New York $300
Black Peeptoe Bootie - Vince Camuto $159
Nordstrom.com
Black Moto Jeans -
Topshop $75
Two-tone Leather Shoulder Bag - Saint Laurent $1690
Net-a-porter.com