Chunky Platforms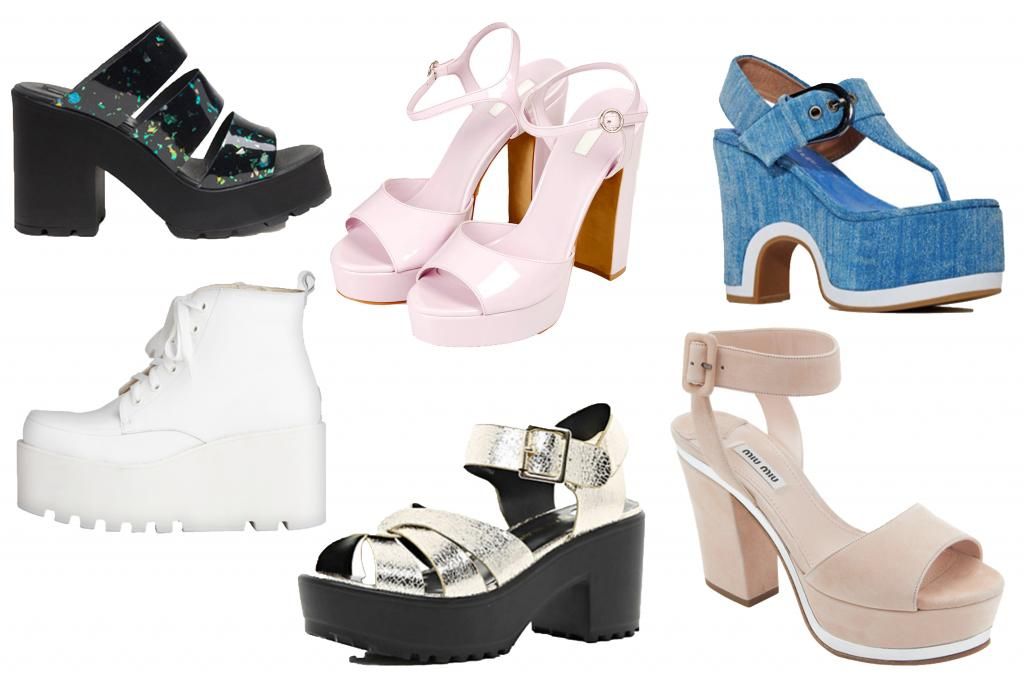 As a trend from the 90's that was inspired from the 70's, it's a look most generations can identify with to some degree. Chunky platform shoes can vary from cute and girly, to punk rock and edgy, yet either way these shoes make a big statement. When styling these types of shoes, either opt for short mini length bottoms, such as mini skirts or shorts, or loose fitting pants and maxi skirts. While this style is young, loud and dramatic, it is very practical, due to how comfortable they are to wear. The block heels and thick platform bottoms provide comfort and support for not only your heels, but also your toes. This is definitely a trend to consider incorporating into your style if you love wearing heels but hate the aches and pains and love a fun retro vibe.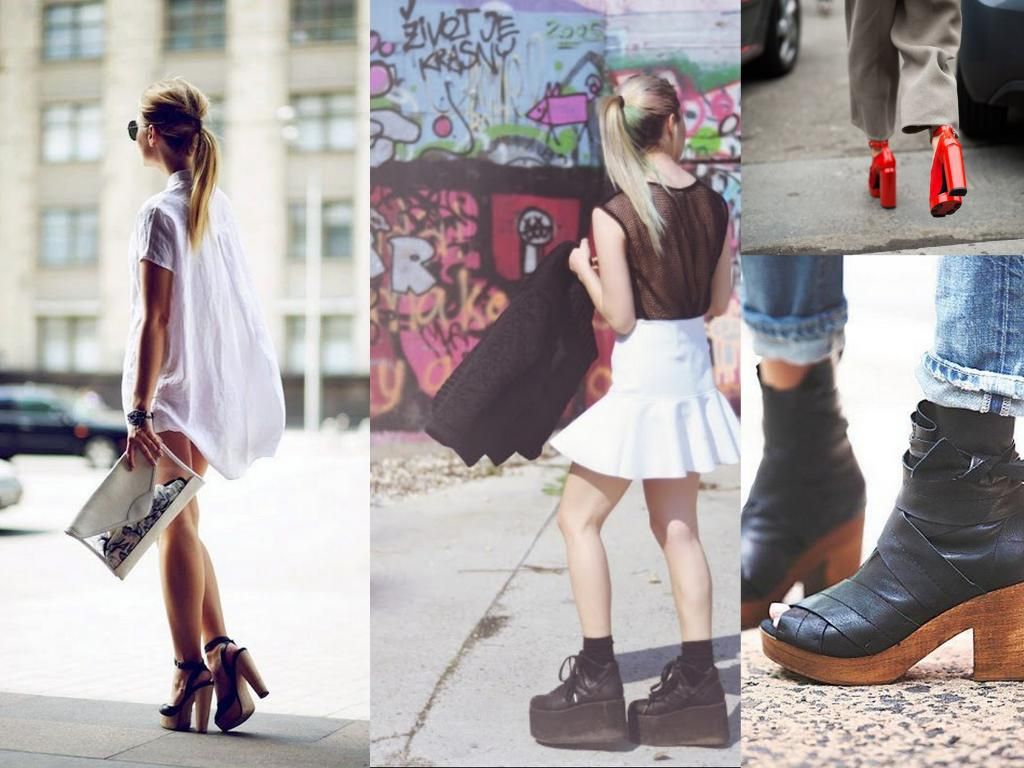 Birkenstock Inspired and Nostalgic for Pre-K Sandals
I am not afraid to say it, I LOVE Birkenstock shoes! I often don't openly share my love for these sandals, because if I do, I often face a reaction similar to, "Eehhh, really? But, they are so ugly". First off, let me begin by saying that I am well aware of the fact that these shoes are not the cutest. No, I do not like these shoes because I think they are cute. To be entirely honest, it's not the look but idea and the lifestyle that these sandals represent to me. On my days off from work, I want to be able to relish in the fact that I have the freedom to be lazy and comfortable, yet I want to wear something more luxurious and comfortable than a pair of flip flops. I want to be able to simply slide my feet into some shoes and walk out the door with out a care in the world, and feel a bit like an Olsen twin. These sandals look great paired with anything from skinny jeans to maxi skirts; just keep it casual.
Next, these sandals that are reminiscent of the shoes you wore in preschool are a less edgy way to pull off the nostalgic 90's grunge look. I love the variety of colors these come in and the playfulness they will bring to any outfit. Also, try pairing white socks when wearing these sandals; it may be an effortless way to take the style of this shoe a step further.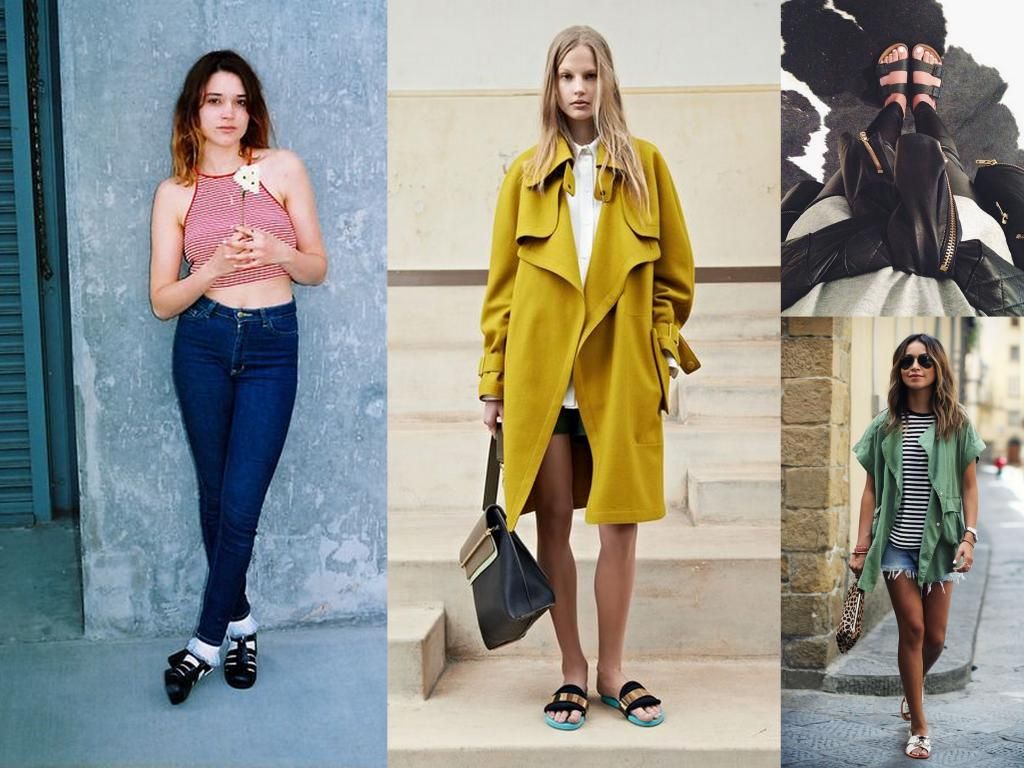 Menswear Shoes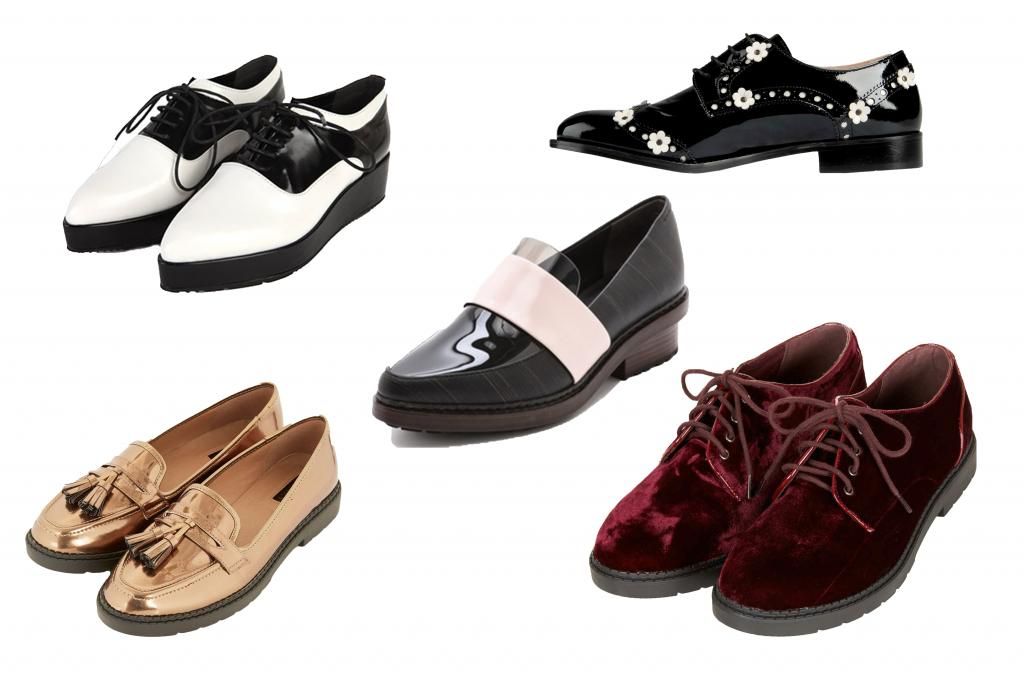 Androgyny never seems to go out of style. Men's inspired dress shoes add style, sophistication and comfort to any outfit, and can be worn casually or professionally. My personal favorite way of seeing these shoes is dressed down with cuffed jeans and a simple black or white graphic tee.