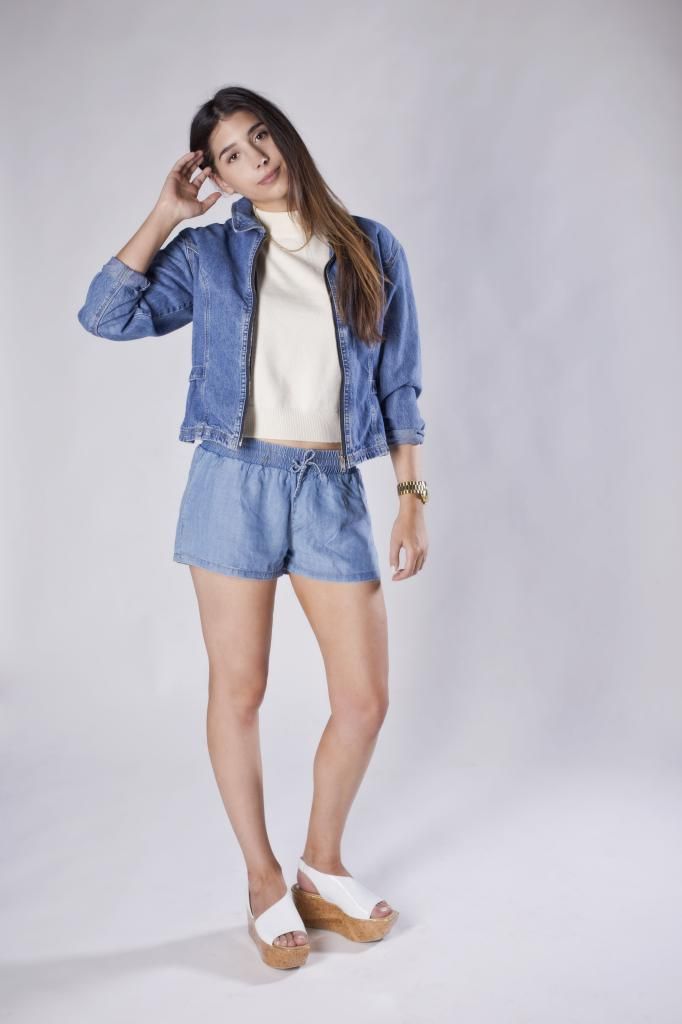 Getting dressed every morning is my own little, daily personal celebration of who I am. My clothes allow me to identify myself and explore different facets of my personality and identity. As someone who is always transforming and growing, I feel as though my outward appearance is a way to distinguish myself, not just from others, but from the person I have been. I don't mean to say I am someone new from who I once was, because that is not possible. I will always be me, imperfectly beautiful, and I don't want to be anything or anyone else. I am growing, but I can never outgrow myself and I can never become someone else, but I can transform and become a better version of who I am. There are certain things I come across, ever so often, that I am drawn to, because in some way, shape or form I identify with it. It could be anything from clothes, art, a movie, music, a book, or something as insignificant as my favorite chapstick from when I was a kid. That which I love and helps me to identify and appreciate myself will always be apart of me, and apart of my style.
Growing up, I was always a little bit of a tomboy. When I was six years old, I loved wearing jeans and my Vans sneakers, my favorite color was black, and I competed with the boys at everything. I carried a notebook or journal with me everywhere so I could scribble down my thoughts, write stories and draw. I listened to pop, hip hop and R&B with my friends at school, and then alternative rock at home with my mom. I was outgoing, fearless and carefree, yet occasionally shy, awkward and reserved. The crazy thing is, that I am the same exact person I was when I was six years old. I like a lot of same things, and I do a lot of the same things. I have grown and progressed, but the way I feel inside has remained the same.
This outfit, for example, is the epitome of what I would consider my personal style. It's a mix between being grown and sophisticated and my young tomboy self that doesn't care too much about anything. The cream turtleneck, gold watch, and gold chain are the adult side of me that aspires to have nice things and appreciates classic simplicity, while the shorts are very laidback and carefree, the jacket is more masculine and sporty, and the shoes are just super funky fun and different. All of these pieces speak to me individually and represent a part of who I am, and finding a way to mix them all together to form one whole look is the definition of creating my own personal style. When an outfit best represents me, I feel more confident and more comfortable going about my day. I think an important part of developing your personal style is just being in tune with yourself and who you are, and at the same time, not being afraid to go a little outside your comfort zone. We are all beautiful, unique individuals with great strengths and attributes; don't be afraid to show off who you are to the world. Your personal style is a way to take pride in everything that you are.
Outfit:
Jacket and Turtleneck - thrifted
Shoes - Donald Pliner
Watch - Michael Kors
Shorts - Oh La La
Photo Cred: Don V. Dizon. Follow on
facebook
and
instagram